HURRY THIS OFFER CLOSES IN:


You're smart, and you're likely looking at this site today because you already know the true value in investing in top quality private label rights...
And while some marketers just don't get the 'PLR thing' (yeah we don't know why either?) - The truth for the rest of us is plain to see: And that's the fact that savvy marketers are making anywhere between a few hundred to tens of thousands of dollars every month from smart investments in PLR...
The key to PLR success is in discovering the best licenses... So congrats because you've just found one :-)
As you've seen above, niches don't come any hotter
than blogging... (and in particular, WordPress blogging!)
WordPress started back in 2003 with a single bit of code to enhance the typography of everyday writing and with fewer users than you can count on your fingers and toes. Since then it has grown to be the largest self-hosted blogging tool in the world, used on millions of sites and seen by tens of millions of people every day.
Amazingly, WordPress has now been downloaded over 65 Million times
While WordPress is free software, the 'after-market' is worth millions of dollars each year and covers everything from themes & plugin sales through to custom development, books and training.
Demand Is Massive! Our research uncovered dozens of polls and surveys across the web that show the majority of users (possibly as high as 85%) are struggling to build their WordPress sites how they want.
In fact there's a jaw dropping 30 Million+ searches
every month for 'WordPress how to' advice & training!
And that's where you are about to come in
(to save the day and make a fortune for yourself in the process)
We've put together an entire collection of quality, WordPress tutorial videos that teach people how to do everything from setting up a blog and customizing it with themes, to posting, adding pages, and installing new plugins to enhance their sites. (30 info-packed videos in total)
Easy WordPress Installation

If you've never installed WordPress before it can be quite intimidating, but it doesn't have to be - Watch the videos to discover how to get WordPress setup and running in as little as 5 minutes!

Two videos include: Installing and Updating WordPress Automatically Using cPanel and Installing WordPress Manually via FTP

Getting To Grips With Your New WordPress Dashboard.

Watch as I reveal just how simple it is to organize WordPress according to your preferences.

This video makes customizing your WordPress Dashboard as easy as 1-2-3!

Adding New Posts To WordPress.

Discover how easy it is to add, format and publish new posts to your site using the built-in WYSIWYG editor inside WordPress.

Everything is covered including: Choosing categories, setting tags and more - You're first post will be ready for the World to read in next to no time!

Permalinks For Search Engines.

Out of the box, WordPress permalinks structure isn't very search engine friendly by any means. But if you want to rank well in Google, Yahoo, MSN, etc. you'll need to know how to optimize them properly.

In this video we cover the best practices and how to optimize your permalinks in a way that virtually guarantees you more free traffic!

Creating And Adding New Pages.

Want to create multiple pages or add pages separate from your main content? No problem!

Discover how easy this is to do, how to organize pages in any order you wish and everything else related to pages you'll need to know...

Includes how to create a quick and simple 'About Us' or 'Contact Us' page.

Customizing WordPress Themes.

In this video you'll discover how to quickly change the appearance of your site using WordPress themes.

There are thousands of free and paid themes available online and I'll show you how to download, unzip and activate them easily.

Two videos cover theme installs automatically via the dashboard & manually via FTP

Working With Widgets

WordPress Widgets allow you to add really cool features and lots of extra functionality to your new website.

We cover everything you need and ever wanted to know in order to get the most out of using widgets successfully on your site.

The Power Of Plugins

Plugins are the blogger's shortcut to many exciting site tweaks, extra features and enhancements (both for you and site visitors)

In these videos we'll reveal some of the best plugins to use, where to get them, how to install them automatically and more importantly, how to use them correctly.

How To Add Gravatars

Discover how to use cool looking Gravatars to automatically add faces to names, build branding and relationships with your readers.

How To Control & Eliminate Spam

Everyone hates spam and the amount of spammers waiting to invade your site can be downright frustrating.

However, In this important video we'll cover how to block virtually all spammers automatically to keep your blog discussions and posts clean and spam free without ever having to lift a finger!

Adding Contact Forms To Your Site

Once you have your site up and running you'll want to give your visitors and readers an easy way to contact you.

In this video we'll go over several options available to you and then cover everything step by step so you can add a "contact us" form to your site.

How To Add Images, Audio & Video To Your Blog

It's true. Pictures really are worth a thousand words! Discover how to import and access your images in WordPress.

You'll also learn how to format your pictures, add captions, audio, video and much more...
30 Individual Videos For You To Sell!
You get Everything you need to make it happen & start selling today and because these videos are for the massively popular WordPress platform the profit potential is off the chart!
You get everything you need to start selling today!
And for a very limited time we're offering you the Private Label Rights to sell these yourself via a truly unique and high-end design minisite
High Quality, Modern Design, Attention Grabbing
Sales Copy & High Converting Professional Video!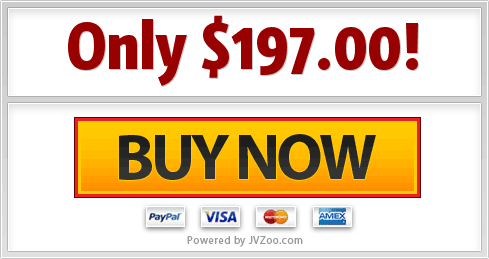 We'll be totally straight with you here... If you plan on purchasing then asking for a refund, please don't order a license. This is a very limited offer, so if you are not 100% committed then leave the licenses for others who will be able to put them to good use. We only want to work closely with serious marketers and genuine resellers that are ready to take their business to the next level.
That said and because we want you to start today with total peace of mind, your investment is backed up by a full 60 day money back guarantee - You can order now in confidence and totally risk free.
Now You Might Be Wondering Why We Are Selling These Licenses So Cheaply?
Well first of all, our high-end PLR licenses regularly sell(out) at $197 and $297 all the way up to $5,000 and we have hundreds of customers ready to jump on new releases the minute they come out.
This time we wanted to ensure you got a chance to grab some profits. Creating video products like these from scratch can be extremely expensive and most marketers fail to even make their money back after spending $1,000's on outsourcing fees.
We've priced this so that everyone has a chance, this market is simply MASSIVE so competition does not even factor. And at this low price your risk is totally minimized.
You should be able to sell these videos to end users anywhere between $10 to $67 and if you spend time repackaging and reworking your offer possibly a LOT more.
Make Just A Couple Of Sales At The Suggested Price
And You Will Completely Cover Your Investment!
Simply put: When you invest in our PLR license today and go on to make money selling the videos, we've added another happy client to our PLR users list. We then know that next time we release rights you'll likely re-invest some of your profits on more licenses from us - It's a WIN:WIN
It's time to take action - If you want a kick-ass product to add
to your business then don't miss this once only opportunity.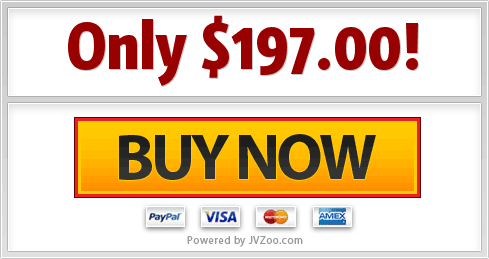 The only way you can lose here is if you walk away empty-handed... This really is the easiest way to get all the benefits of owning an instantly profitable product without any of the hassles and stress that usually come with it.
By taking action right now not only are you making MASSIVE savings you're eliminating a minimum of 2 months of hard slog attempting to put something like this together yourself.
We pride ourselves on only releasing PLR and licensed products that we know you can go out and make money with. We don't do this just so you 'make your money back' -- Our goal is to provide you with everything you need to rake in HUGE profits...
"Our Objective Is To Make You Wealthier!"
But you don't need to just take our word for it. here's what some of our previous PLR buyers have said about our PLR reseller and exclusive licensing offers:
'$100,000 In Revenue With Your PLR'
Just wanted to thank you for the PLR videos I bought from you a few years back. I packaged up all the videos with a few of my own, and generated more than $100k in revenue with your PLR package, in just under 18 months.
Jim Daniels
bizweb2000.com
'I've gotta tell you: their stuff SELLS!'
Jeremy and Simon have a knack for coming up with awesome stuff and I love everything they produce in the Internet Marketing arena!

While my comment may come across as generic, I'll let my proof speak for itself: I've sold and bagged $19,058 in commissions from Jeremy & Simon's memberships. This shows that my subscribers and customers think the same about their quality!

I have sold several of Jeremy and Simon's products - both as an affiliate and resell rights marketer - and I've gotta tell you: their stuff SELLS. That's the bottom-line.
Edmund Loh
PLRXtreme.com
'If you are offering rights for it - I BUY IT!'

I've made more money from selling your products than anyone else's in this industry. I've been creating and selling products with rights since 2006, and I know that there are VERY few people who are creating HIGH QUALITY products for people to sell and you guys are part of that small group of people.

My most valuable asset is my customers/readers and I NEVER hesitate to send them your way to buy your stuff! I know you will always provide them and me with killer products that we can make a ton of money off of.

I've bought so many of your products with rights that I don't even read the sales letters for what your are offering... If you guys created it, and you guys are offering rights for it, I BUY IT no matter what! Thanks for all you do, and I can't wait to get my hands on your next package!

Liz Tomey
LizTomey.com
'I Made My Money Back Within The Week'

Thanks again for offering your Ultimate Offer License. Since I didn't have my own higher end offer, I immediately added it into just one of my funnels and was surprised that I made a sale within 48 hours. I made my money back within the week and now it's 100% profit from this point on. Make sure you let me know the next time you release another licensing deal.

Jeff Dedrick
FreeSuperOffer.com
'$24,374 rebranding one of their products...'
Jeremy & Simon never fail to over-deliver on every licensing package they put together. I buy almost every product license they release and make big profits from all of them. My best to date.. $24,374 made by rebranding one of their products and using it as an OTO. Thanks guys!
Jeremy Burns
JeremyBurns.com
'Their PLR is incredible quality'
Jeremy and Simon constantly create some of the best PLR for your money. They are two highly creative people and I have no qualms about recommending them to my customers. I always get a great response when promoting their stuff because it is incredible quality. There is no fluff in their PLR packages.
Paul Counts
'Generated Thousands Of Dollars In Profits'
Just wanna say thanks for all your wonderful licensing deals. It's really rare to be able to find such high quality offers that is able to help resellers get a huge return on their investment.

The last licensing offer I purchased from you guys has easily helped me generate several thousands of dollars in profits and all I did was to add a banner on my download page. I'm definitely looking forward to your future licensing releases and highly encourage others not to miss out on them too!
Calvin Woon
IMLoveBirds.com
'Take Advantage Of It Immediately...'
I've always made money when I invest into Jeremy & Simon's licensing products, period. It's really a no-brainer!
When top marketers create awesome products that are proven to convert and they then offer their entire business to you to make money with, you should take advantage of it immediately before they change their mind.
Patric Chan
YouChanDoIt.com
'Recouped My Investment In Just 24 Hours!'
"This Works! Guys... I was so excited to share this with people I simply set up the offer with your sales page template and sent out an email with no pre-sales warm up, just a totally out-of-the-blue offer and within 24 hours have recouped my total investment.
That's proof positive what a great proposition this is and I expect to be in serious profit within just a few weeks."
JP Schoeffel
JPSchoeffel.com
'You Guys Have Saved Me Months Of Work...'
"I'd been looking to build a higher ticket 'done for you' package for a while... You guys have just saved me months of work with this, not to mention a ton of development cash too.
The quality of the products and memberships my resellers get from me is amazing, everything is professionally put together and the best part is that the whole system is literally "point-n-click" simple so anyone can use this, regardless of experience... "
Richard Legg
Richard-Legg.com
'We Made A Hands-Free $50,000+'
"Guys we've already made a hands-free $50,000+ with your previous licenses - What's really exciting is how quickly we did it and how easy it was - Very Cool!"
Soren, Cindy & John
CovertPinPress.com
'The Best PLR In The Industry'
Jeremy & Simon put out the best PLR in the industry, no question. Honestly, I don't even touch the product after I download it to sell to my customers, it's that good. Most PLR you have to improve it to even bring it up to where you thought it should have been when you bought it. Perhaps the best thing is that my customers love the product - which says it all. If you're looking for top notch PLR that's head and shoulders above what's out there... these guys are the answer.
George Rivera
'So Professionally Presented'
I needed a bonus product to package with some other items. The PLR package was so professionally presented it would have taken me weeks to get anything remotely similar using a graphic designer.
Brett Olson
WPtutorial.me
'Always Great Quality & Bring In Sales Fast'

Simon & Jeremy's limited PLR offers are worth snapping up right away, they are always great quality and bring in sales (and happy customers) fast! But if you snooze you lose, smart marketers everywhere are always ready to grab their licenses so it's no wonder these offers sell out in record time.

John Delavera
TurboZine.com
'Great On So Many Levels'

Every license I have purchased from you guys has been GREAT on SO many levels.
1. Ability to use on several platforms
2. Always professional
3. Expectations are met & exceeded
4. Customer support is always fast, courteous, and effective
5. Content is awesome!
6. Bonuses are always great.

I could go on... but that would ruin the surprise. Thanks Again!

Joshua Mason
eCollegeMonthly.com
'The Very Best I've Come Across'
I'm always on the look out for high quality, limited licensing deals and Jeremy & Simon's are the very best I've come across.
I've bought several licensing packages from them which has helped me build my sales funnels faster and they've been selling really well with happy customers.
Dave Gale
UndergroundListProfits.com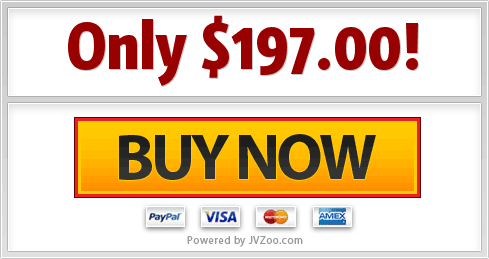 Private Label License Rights:
Personal Private Label Rights Terms:

[YES] You can sell personal rights to your customers
[YES] You can edit the videos and sales copy
[YES] You can put your name on the design, content, sales pages, etc
[YES] You can claim authorship
[YES] You can use as a bonus item to a paid product (personal rights only)
[YES] You can add to paid monthly membership site (personal rights only - min $27/Mo fee)
[No] You cannot sell resell rights to this package.
[No] You cannot sell master resell rights to this package.
[No] You cannot sell private label rights to this package.
[No] You cannot distribute any source files from this package